If you are reading this, chances are good that you have recently starting subscribing to one of our rack services or are interested in doing so.
If so, welcome!
Chances are also good that you have a lot of questions – and we don't blame you. Navigating the wholesale fuel market can be confusing. But, we've been covering rack markets for over 30 years. So, we've got you covered.
For example, learn about how we track California carbon costs.
In this post, we've pulled together answers to some of our most frequently asked new subscriber questions to tell you seven things you don't know about your wholesale fuel rack report, complete with detailed advice from our customer service experts. These insider tips will put you on the fast track to getting the most out of your subscription.
Not set up for OPIS racks yet? Click here to give them a free whirl.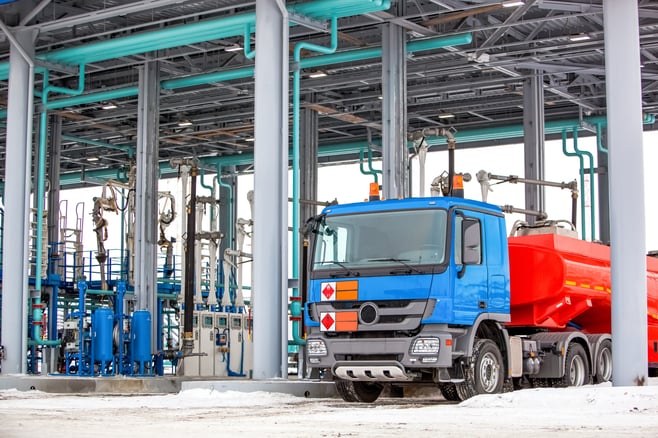 Totally new to OPIS wholesale pricing? For a step-by-step guide to reading your service, you might want to check out this How-To Guide.
1. What file format should I subscribe to?
We always recommend you speak to your jobber or supplier – or review your contract – to figure out the report you will need. The basic things you will need to know are:
The time of day (or timing) your jobber or supplier is using to calculate your costs. That way you will know what timing is best for you – closing, contract, etc.

The rack location where your supplier is sourcing product. This will make it clear which locations are essential for you to reference.

Whether your supplier is

passing on a prompt payment discount to you. A "gross" OPIS rack report excludes any prompt payment discount, while a "net" report will remove it.

Find out more about

typical payment terms

here.
Here's another thing to bear in mind if you are tracking rack prices on the West Coast.
In the fall of 2014, OPIS began including a daily California Cap-at-the-Rack (CAR) Assessment stemming from cap-and-trade regulations on gasoline and diesel fuel.
Suppliers did not come to a single standard on how they would handle CAR costs. Because of the lack of standardization, OPIS "normalizes" prices, with three options:
Non-Adjusted – Reflects the prices posted by suppliers even when some suppliers include the CAR value in the posted price, while others pass the CAR on as a line item on invoices.

Normalized, With CAR Cost – Adjusts the prices of suppliers who do not pass the value of the CAR posting along in their posted price by adding The OPIS CAR Value or the suppliers' own CAR value. Note: The OPIS CAR Value is updated after the West Coast spot market report is published. That number gets carried through until the next spot publish.

Normalized, Without CAR Cost – Adjusts the prices for suppliers who pass along the value of the OPIS CAR in their price, by REMOVING the OPIS CAR Value from the suppliers' posted price.
2. I know a supplier offers gasoline at my rack location, so why don't I see their prices?
OPIS only lists wholesale rack prices for suppliers that we have deemed "ratable," meaning they have consistent supply. There may be other suppliers who offer supply on a more sporadic basis – we vet these out scrupulously, so that you only see the suppliers that are ratable.
We do offer the OPIS Bottom Line Report, which may show those non-ratable or discounted deals that are below the OPIS published "low."
3. Why don't I see the price change my supplier told me about?
Check the timing of your file. If you receive a closing file, for example, (delivering at 5:59 p.m. Eastern Time) and load your fuel that day, the price you pay will not include the 6:00 p.m. price changes.
Here's a tip: If you are concerned about that, you may want to talk to your supplier and have your "benchmark" cost basis switched to the next day's 10:00 am Eastern "contract" average.
If you're worried about missing a price move, we do offer supplemental services, including our "6-to-6" moves file, or web-based rack pricing, which can help you track changes throughout the day.
4. How does OPIS get its gasoline and diesel numbers?
Many suppliers confirm values directly using the same pricing messages their customers receive. For others, prices are collected from buyers OPIS has vetted as reliable sources. OPIS almost always has multiple sources for each price that is provided through buyers – we place a lot of emphasis on the integrity of that data.
5. How do I know the data is accurate?
OPIS performs rigorous quality control to maintain data integrity. This includes automated processes and hands-on scrutiny by our rack pricing team that literally works around-the-clock. Our systems automatically flag prices that seem much lower or higher than the average or that appear out-of-date. We also check data from multiple sources against one another to ensure they are consistent. For more on our methodology, click here.
6. What are OPIS newsletter prices?
OPIS publishes a weekly newsletter with pricing broken down by Petroleum Administration for Defense District, or PADD. There are two "benchmark" rack prices in the OPIS newsletter – a snapshot of the rack at 5:59 p.m. Eastern time on Thursday, and a 5-day average that includes that Thursday and the prior four days. OPIS "newsletter" prices – either the Thursday close, or the 5-day average – are used primarily in legacy government fuel contracts. Other fuel buyers use an OPIS daily price because fuel prices are volatile and most buyers are ratable.
7. How else can I get OPIS rack data?
You have a myriad of choices! We offer "readable" racks that are delivered via email, and we have a number of "raw" excel files that we can provide, which allow you to import the data into back-end billing and accounting systems. We also offer two web-based rack report products. Real Time Racks allows you to see price changes at the rack as they happen, while our WebRacks services allows you to log in multiple times a day to view key benchmarks (and always offers five days of price history as part of the subscription).
As a general rule, communication is key to your success. It's essential that you talk to your jobber or supplier – or review your contract – to figure out the data that you need. It's critical that you communicate with your internal team to decide which format is most appropriate for you. And, most importantly, OPIS is available around the clock to answer any questions you might have. As we say, we've been doing this for over 30 years. But, we learn from our customers, so feel free to call us and stump us! We'll make it our mission to get you the exact answer you need.