Jet fuel around the world is wrapping up 2017 at the highest values all year and the stage is set for 2018 jet fuel prices to arc even higher.
Want an update of this post, focusing on jet fuel prices in the year 2019? Click below to go there right now. Spoiler: U.S. jet fuel consumption in 2019 is expected to continue to outpace gasoline, but its rate of consumption growth may be rivaled by diesel as global oil markets transition to IMO 2020, which requires ships to use low-sulfur fuel.
Demand for jet fuel has been among the strongest of all the transportation products for two consecutive years, as passenger demand for flying grows. That is expected to continue in 2018, with demand across nearly all global markets on the rise.
2017 Caught Carriers Off Guard
2017 proved a bit of a surprise to airlines who thought that the first quarter of 2017 would usher in the highest prices of the year.
As it turns out, the last two months of 2017 ended up being the most expensive months. In the United States, for example, jet fuel prices for the fourth quarter of 2017 are 15% higher than where they were in the year's opening quarter – not what airlines forecast when they looked ahead.
Things changed dramatically in 2017, when OPEC and Russia agreed to control global crude output and managed through the course of the year to abide by that accord. It set the stage for tightening global oil supplies and sent crude oil and finished product prices arcing higher from the start of 2017 to the end. It didn't hurt that oil demand worldwide was also strong amid improving global economics.
So, 2018 jet fuel prices start more than 20% more expensive than they were a year ago across a broad spectrum of global markets. Several U.S. markets were eyeing prices approaching $2/gal, a price level rarely seen in the past two years. Asian, Middle Eastern and European markets also sport very strong end-of-the-year prices.
Oil Experts Are Torn on Crude, But 2018 Jet Fuel Prices May Outperform
Among leading fuel price experts, it is difficult to get a consensus about the path of oil prices in 2018.
It is generally agreed that West Texas and Brent crude prices will end 2018 averaging more expensively than those in 2017. Taken in sum among leading price forecasts, 2018 average crude prices are expected to be 10% to 15% higher than the prior year.
Global jet fuel prices are expected, at a minimum, to follow the path of crude prices.
However, there is an important caveat, according to leading experts canvassed by OPIS.
There is an expectation that jet fuel crack spreads (the price premium finished jet fuel bears over crude oil) will be stronger in 2018 than in 2017, which means global jet fuel prices will outperform crude oil.
Demand for jet fuel is expected to continue to grow at a rate that outpaces gasoline demand growth. It may not outpace diesel demand growth in 2018, but it will compete with diesel in terms of price performance.
Specifically in the U.S. markets, a number of people who track jet fuel prices firmly believe that jet fuel's discount to ultra-low-sulfur diesel fuel will shrink next year.
Looking back at 2017 data in the major spot markets, jet fuel has been discounted to ultra-low-sulfur diesel by roughly 4cts/gal in New York, 6cts/gal in the Gulf Coast, by a penny in Chicago (mainly because fuel quality issues have supported jet values), and by 3cts/gal in the Group 3 arena. On the West Coast, jet generally trades at a discount to CARB diesel, but is discounted by 7cts/gal to ultra-low-sulfur product.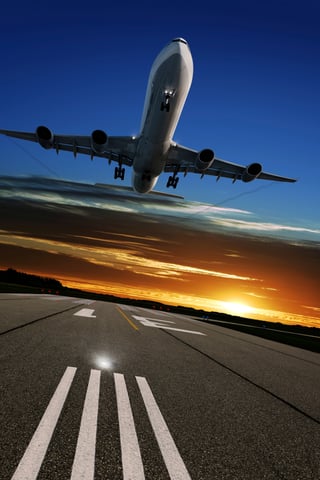 Tough News For Airlines
The International Air Transport Association (IATA) is among those who see higher fuel bills for the world's airlines in 2018 and also predicts that the price of a gallon of jet fuel will increase at a faster clip than crude oil. Airline fuel bills for 2018 are expected to be 20.5% of airline operating costs, up from 18.8% in 2017.
IATA believes that airlines with low levels of hedging (like carriers in the United States and China) will feel the biggest brunt of higher fuel prices, while airlines with a larger percentage of fuel hedges (those in Europe) will be cushioned a bit from higher fuel expenses.
As complex as oil prices can be, ultimately in 2018 the price of crude oil and jet fuel is going to hinge on whether or not global oil supplies continue to shrink and supply balances narrow. Some are expressing a view that oil surpluses could again start to mount in 2018, especially if the United States continues to step up crude oil production.
Amid all the outlooks for 2018, it is most logical to assume that already tighter oil-supply balances will cushion or limit any sizable decline in oil prices. And, if supply starts to expand, that should limit the upside reach of oil prices, barring any unforeseen geopolitical disruptions.
Sounds like 2018 is going to be another volatile year for jet fuel prices. Wondering how you can stay on top of the global market? The OPIS Worldwide Jet Fuel Report gives you a comprehensive daily breakdown of spot jet fuel prices around the world, reflecting an industry-driven, full-day price methodology.