North American carbon credit market participants will navigate increasingly stringent cap-and-trade and carbon emissions tax regulations, as key jurisdictions extend environmental programs into 2020 and beyond.
Carbon credit trading in 2019 was marked by unexpected liquidity in the California Carbon Allowance (CCA) markets. Hedge funds led a charge into opportunistic trade territory, resulting in unexpected price strength.
Staring down a new decade, carbon credit buyers and sellers forecast outcomes for undecided carbon regulations – such as in the international aviation sector – and the many unresolved legal challenges to programs in North America.
But, ever-threatened by potential political resistance or change, it's clear that an undercurrent of uncertainty will persist for both well-established and new carbon programs during 2020.
California Carbon Credit Market Remains Front & Center Amid Rocky Politics
California remains a cornerstone in the North American climate effort, though a recently filed Trump administration lawsuit questioning the state's cap-and-trade program injected doubt into the CCA secondary market.
In October 2019, the United Sates filed a civil complaint claiming that California had unlawfully entered into a cap-and-trade agreement with partner Quebec.
The results of the next U.S. presidential election could affect the status of that lawsuit, sources told OPIS, noting that an initial decision is likely in the second half of 2020, but the decision could be appealed. If a new president assumes office in January 2021, the U.S. Department of Justice could be directed to drop the case.
The outcome of the lawsuit could also have far-reaching global influence on nations considering similar environmental policy by setting an unfavorable precedent for future linkages between foreign jurisdictions, industry experts told OPIS.
The California and Quebec cap-and-trade programs linked at the start of 2014 to participate in four joint carbon allowance auctions per year. In late 2018, the California Air Resources Board (CARB) approved amendments to modify and extend the program to 2030.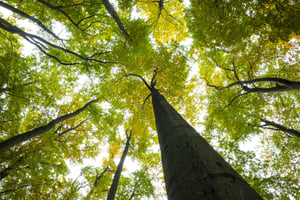 California Carbon Allowance Trading in Secondary Market Boosts CCA Price Liquidity
The reauthorization of the CCA program helped to draw significant speculative interest into secondary carbon credit market trading during 2019, which caused a massive increase in activity by hedge funds compared with previous years. That market is typically a mix of speculators and covered entities.
This increased demand caused CCA secondary market prices to spike in early May, and OPIS assessed Current Vintage allowances for December 2019 delivery at $18.59/mt, more than $2/mt stronger than the start of year. On Jan. 2, 2019, the price was $16.43/mt, according to OPIS.
Since the spike, a general selloff occurred, and V19 December 2019 allowances traded Dec. 24 on the Intercontinental Exchange (ICE) at $17.63/mt.
Still, that price was much higher than the expected 2020 California Cap-and-Trade Program auction reserve price of $16.68/mt and closer to the 2021 expected price of about $17.90/mt.
ClearBlue Markets' managing director of markets, Nicolas Girod, previously told OPIS that the heightened interest conditions seen in 2019 are likely a "new normal" for the secondary CCA market. Unless there is a "big regulatory change" the level of participation should continue, he said.
During 2019, total CCA traded volumes on ICE nearly doubled from 2018.
"New market participants have joined the market and are increasing their long position. Carbon is becoming a new asset class," Girod said during a presentation at OPIS' 8th Annual LCFS & Carbon Markets Workshop in December 2019. "Financial participant activity will be key to monitor and is expected to increase prices, which will improve the price signal for emitters." Girod said that 2020 CCA prices are expected to be between $18/mt and $19.50/mt.
IHS Markit Principal Research Analyst Patrick Luckow agreed, saying that CCA quarterly auction prices will average about $19/mt during 2020.
IHS Markit is the parent company of OPIS.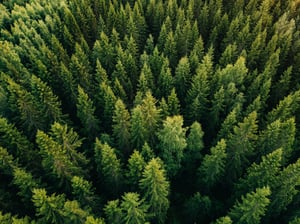 Oregon Cap-and-Trade Program Stalls
While California Cap-and-Trade seemingly thrived during 2019 – and is expected to continue to garner added interest in 2020 – its neighbor state to the north, Oregon, failed to pass a similar program last year.
But the state's lawmakers are already back to the drawing board this year.
Oregon senators recently released an updated draft for a cap-and-trade scheme. Legislative Concept 19 will replace House Bill 2020, which was proposed during the legislative session over the summer.
Like HB 2020, LC 19 also intends to lower greenhouse gas emissions by at least 45% under 1990 levels by 2035 and at least 80% under 1990 levels by 2050.
If approved during the short legislative session this winter, the new legislation would be in effect starting Jan. 1, 2022.
If legislation passes, Oregon would likely link to California's and Quebec's existing programs under the Western Climate Initiative.
Regional Greenhouse Gas Initiative States Welcome New Jersey
While Oregon cap-and-trade proponents received political pushback in 2019, across the country, East Coast state lawmakers made plans to receive at least one new participant to the Regional Greenhouse Gas Initiative (RGGI) during 2020. The nine-state cap-and-trade consortium welcomed New Jersey on Jan. 1, 2020.
For the program, Connecticut, Delaware, Maine, Maryland, Massachusetts, New Hampshire, New York, Rhode Island and Vermont each have individual but similar CO2 budget trading programs for the power sector.
"The Garden State's participation can only further strengthen the robust, stable market that has delivered remarkable success for over a decade, with even greater results anticipated in the years to come," RGGI Board of Directors Chairman Ben Grumbles said in a December 2019 news release.
Pennsylvania lawmakers announced earlier in that year an interest in joining the emissions-reduction trading program. In October 2019, Pennsylvania Gov. Tom Wolf (D) issued an executive order for the state's Department of Environmental Protection to join RGGI and draft a market-based emissions reduction for power facilities by July 2020.
In addition, Virginia Gov. Ralph Northam (D) retreated from a plan to join RGGI after the approval of the state budget in May 2019, which included a restriction that would prevent participation in the consortium.
While RGGI expands to reduce additional power emissions, another group of 12 Northeastern and Mid-Atlantic states and the District of Columbia is working to reduce greenhouse gas emissions from transportation fuels, starting as soon as 2022.
Carbon Clash Continues between Canada Federal, Provinces
Canada's federal Output Based Pricing System (OBPS), commonly known as the backstop program, was put into place at the start of 2019, but the regulation gave provinces a choice: Develop a carbon pricing program that meets federal benchmark requirements or accept the federal pollution pricing systems.
These rules set off a cascade effect of court appeals by some provinces in 2019, while others continued strategies or implemented the backstop. As the situation continues to unfold at the provincial level, federal lawmakers are forging ahead with climate action.
The federal carbon pricing plan appeared to be on solid footing heading into 2020 following an election in October 2019, in which the Liberal Party won the most seats in Canada's House of Commons but lost majority status.
Conservative Party criticisms of the program have focused on increasing fuel costs to consumers, including working families, and the effects on local businesses and industry.
Meantime, Ontario Premier Doug Ford, who scrapped his province's short-lived carbon cap-and-trade program in fulfillment of perhaps his most high-profile campaign promise to voters in 2018, must now decide the fate of Ontario's constitutional challenge of the federal backstop program.
Ford's government in August appealed a decision that ruled the federal carbon backstop plan constitutional. Shortly before the appeal, however, Ford said that if the Liberal Party won the federal election, he would reconsider continuing the court challenge.
The fate of federal constitutional challenges from Saskatchewan, Alberta and Manitoba are also likely to be in focus in 2020.
Step inside carbon credit trading in this OPIS Crash Course podcast. Listen below and don't miss our next episode. Find out how to subscribe, here.